FOR IMMEDIATE RELEASE:
Christmas in Renaissance Spain and New Spain with internationally-acclaimed vocal ensemble Blue Heron
Friday, December 16, 2021 at 8:00 pm
Saturday, December 17, 2021 at 3:00 pm and 8:00 pm
Cambridge, Congregational, 11 Garden Street, Cambridge MA
Scott Metcalfe, Artistic Director
Contact: Kathleen Brittan, Executive Director
978-395-1145 or kathleen@blueheron.org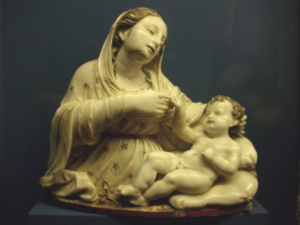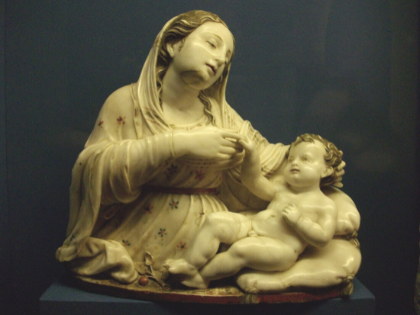 Join Blue Heron for a joyous Christmas in Renaissance Spain and New Spain. This festive new program of sonorous motets and exuberant villancicos features music by Francisco Guerrero, Cristóbal de Morales, and Gaspar Fernandes (chapelmaster in Puebla de los Ángeles, Mexico), and includes La Bomba, a comic ensalada (for Christmas!) by Mateo Flecha. Our nine singers will be accompanied by guitar, percussion, dulcian, recorder, and violin.
Please note our COVID safety protocols for in-person attendance at https://www.blueheron.org/covid-19/
Reserved tickets are $87 or $57; general seating tickets are $40 for adults, $30 for Seniors, $10 for students or low-income. Under 18 are always free!
For ticket information, please go to www.blueheron.org/concerts
About Blue Heron
BLUE HERON has been acclaimed by The Boston Globe as "one of the Boston music community's indispensables" and hailed by Alex Ross in The New Yorker for its "expressive intensity." The ensemble ranges over a wide repertoire from plainchant to new music, with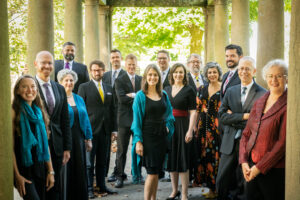 particular specialties in 15th-century Franco-Flemish polyphony and early 16th-century English sacred music, and is committed to vivid live performance informed by the study of original source materials and historical performance practices. With a catalog of twelve recordings, the ensemble is the first group outside of Europe to receive the Gramophone Classical Music Award for Early Music (2018) and its Johannes Ockeghem: Complete Songs, Volume I, was named to the first Bestenliste (Quarterly Critics' Choice) of 2020 by the prestigious Preis der deutschen Schallplattenkritik (German Record Critics' Award). For more information and photos, go to www.blueheron.org
# # #