FOR IMMEDIATE RELEASE:
BLUE HERON APPOINTS SARAH RADCLIFFE-MARRS AS NEW EXECUTIVE DIRECTOR
Blue Heron
Scott Metcalfe, Artistic Director
617-960-7956 • office@blueheron.org
www.blueheron.org
Blue Heron welcomes Sarah Radcliffe-Marrs as its new Executive Director, beginning January 9, 2023.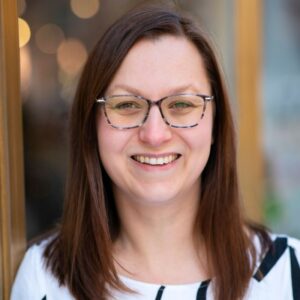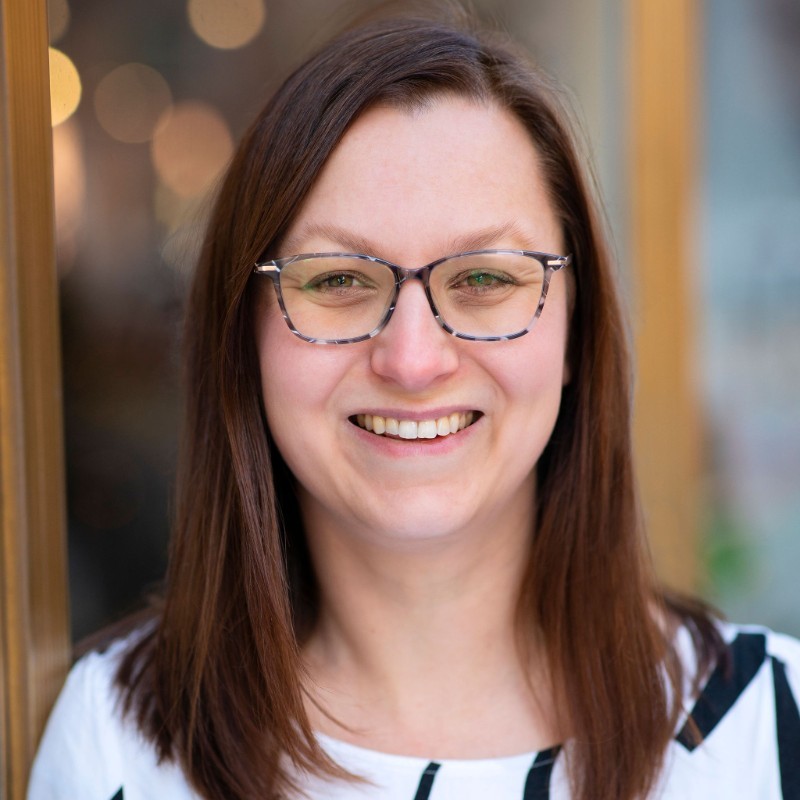 Sarah Radcliffe-Marrs brings to Blue Heron fifteen years of experience in concert, festival, and event planning and execution, as an employee of prominent arts organizations in Boston and England. Originally from the UK, Ms. Radcliffe-Marrs earned undergraduate and master's degrees in music and musicology from the University of Oxford, and then worked for the Royal College of Music, the BBC Symphony Orchestra, and the BBC Proms & Radio 3, before moving to the US ten years ago. In Boston she has been employed by the Boston Symphony Orchestra and (most recently) the Celebrity Series of Boston. She also volunteers as Co-Chair of the Cultural Council in Malden, where she lives with her family. Ms. Radcliffe-Marrs joined Blue Heron's board of directors just last summer and was exactly the right person in the right place at the right time when the position of Executive Director opened up this winter. A longtime singer and lover of vocal ensemble music as well as a professional arts administrator, she is thrilled to join Blue Heron's Artistic Director Scott Metcalfe in guiding the organization on its path of artistic excellence and innovation.
Ms. Radcliffe-Marrs succeeds Kathleen C. Brittan, who stepped into the position of Executive Director in February 2020, just as Covid-19 was about to shut down the arts world. Blue Heron celebrates the successes Ms. Brittan achieved as Executive Director, including the production and dissemination of two remote or hybrid concert seasons, the release of two CDs, and the ensemble's first concert appearances in continental Europe, and gratefully recognizes her stellar leadership and dedication through this exceedingly challenging period for the arts. Blue Heron wishes Kathleen every success in her new position as Head of Development at the Custom House Maritime Museum in her home town of Newburyport.
About Blue Heron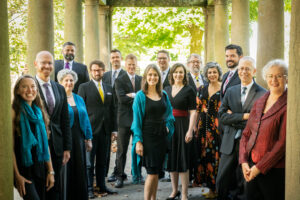 The vocal ensemble BLUE HERON has been acclaimed by The Boston Globe as "one of the Boston music community's indispensables" and hailed by Alex Ross in The New Yorker for its "expressive intensity." The ensemble ranges over a wide repertoire from plainchant to new music, with particular specialties in 15th-century Franco-Flemish polyphony and early 16th-century English sacred music, and is committed to vivid live performance informed by the study of original source materials and historical performance practices. Blue Heron offers a catalogue of twelve recordings on its own label and is the first ensemble outside of Europe to receive the Gramophone Classical Music Award for Early Music (2018); its Johannes Ockeghem: Complete Songs, Volume I was named to the first Bestenliste (Quarterly Critics' Choice) of 2020 by the prestigious Preis der deutschen Schallplattenkritik (German Record Critics' Award). For more information and photos, visit www.blueheron.org.