Le Rossignol musical / The Musical Nightingale
Saturday, Oct. 14, 3:00 pm
Tickets $10-$87
First Church in Cambridge, Congregational
11 Garden Street, Cambridge
Parking info >
Songs about love & freedom, nightingales & other musical birds from Le Rossignol musical (Antwerp, 1597), by Jan Pieterszoon Sweelinck, Claude Le Jeune, Andreas Pevernage, Cipriano De Rore & others – a program premiered at Antwerp's Laus Polyphoniae festival in August 2023.
Please join us afterwards for a complimentary season-opening reception in Margrett Jewett Hall with light refreshments alongside musical offerings.
Donations welcome.
Philippe de Monte (1521-1603), Bon jour mon coeur
Cipriano de Rore (1515/16-1565), Rejouyssons nous a ceste heure
Rinalde del Melle (c. 1554-c. 1598), Rossignolet qui chante, Mon coeur se recommand'a vous
Claude Le Jeune (c. 1528-1600), Rossignol mon mignon, Fuyons tous d'amour le jeu, Tu ne l'enten pas, Elle n'eust sceu la chaleur éprouver
Andreas Pevernage (1542/3-1591), Le rossignol plaisant et gracieux, Vous qui goutez d'amour le doux contentement, Bon jour mon coeur
Gregorio Huwet (before 1550-c. 1616), Fantasie
Jan Pieterszoon Sweelinck (1562-1621), Depuis le jour que je vous vei
Cornelis Verdonck (1563-1625), Le feu couvert dont l'ardeur et la force
Séverin Cornet (c. 1520-1582), La peine dure que tant j'endure
Philip Van Wilder (c. 1500-1533), Je file quand Dieu me donne de quoy
Free pre-concert talk by Kate van Orden (Harvard University) at 2:15 pm.
Doors and box office open at 2 pm.
BLUE HERON
ABOUT OUR PRE-CONCERT GUEST LECTURER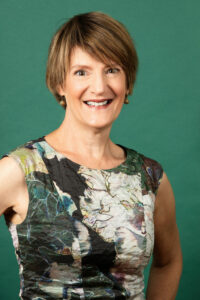 Preconcert speaker Kate van Orden is Dwight P. Robinson Jr. Professor of Music at Harvard University. She specializes in the cultural history of early modern France, Italy, and the Mediterranean, popular music (mostly 16th-century, but also in the 1960s), and cultural mobility. Her latest project is Seachanges: Music in the Mediterranean and Atlantic Worlds, 1550-1800 (I Tatti Research Series 2), an edited volume. Her prize-winning publications include Materialities: Books, Readers, and the Chanson in Sixteenth-Century Europe (Oxford, 2015), Music, Discipline, and Arms in Early Modern France (Chicago, 2005), and articles in Renaissance Quarterly and Early Music History. In 2016, she received a French Medaille d'Honneur. Van Orden currently serves as President of the International Musicological Society (2022-2027) and editor-in-chief of Oxford Bibliographies of Music, and she co-edits the series Musics in Motion (Michigan). She also performs on baroque and classical bassoon, with over 60 recordings on Sony, Virgin Classics, and Harmonia Mundi.
All concert dates, programs and personnel are subject to change without notice.
Ticket purchases are non-refundable.
Blue Heron is pleased to be participating in the Card to Culture program by extending free tickets to EBT, WIC, and ConnectorCare cardholders.
Instructions for claiming a ticket via your card may be found by locating Blue Heron on mass.gov's list of Card to Culture Organizations for the Greater Boston Area
Doors open at 2:00 PM. If needed for mobility, use office entrance next to the playground on Garden Street; all others please use main entrance to the sanctuary.