FOR IMMEDIATE RELEASE:
Internationally-acclaimed vocal ensemble Blue Heron presents Concert 12 of its Ockeghem@600 project, the celebrated and deeply moving Requiem
Saturday, October 15, 2022, 3:00 pm, First Church in Cambridge, Congregational,
11 Garden Street, Cambridge MA 02138
Free pre-concert talk by Prof. Sean Gallagher (New England Conservatory) 45 minutes prior to the performance, at 2:15.
BLUE HERON
Scott Metcalfe, Artistic Director
Contact: Kathleen Brittan, Executive Director
978-395-1145 or kathleen@blueheron.org
Blue Heron kicks off its 24th season on October 15, 2022 with Concert 12 of its Ockeghem@600 project, Requiem. Elegant, enigmatic, virtuosic, heartfelt, and deeply moving, Johannes Ockeghem's Requiem is one of the master's most celebrated and mysterious creations and the earliest surviving polyphonic setting of the Mass for the Dead. Blue Heron will present the Requiem together with motets honoring Ockeghem by Antoine Busnoys and Johannes Lupi (or Lupus Hellinck). Bringing these works to life are the singers Kim Leeds, Sophie Michaux, Jason McStoots, James Reese, Aaron Sheehan, Sumner Thompson, Paul Guttry, and David McFerrin, with Artistic Director Scott Metcalfe on fiddle and harp.
Professor Sean Gallagher, advisor to our multi-season Ockeghem@600 project and one of the world's leading experts on Ockeghem and his contemporaries, provides illuminating perspectives with a pre-concert talk 45 minutes prior to the program.
New This Year!  Concerts take place on Saturday afternoons at 3 pm.
Reserved tickets are $87 or $57; general seating tickets are $40 for adults, $30 for Seniors, $10 for students or low-income. Under 18 are always free!
www.blueheron.org/concerts
For ticket information, please go to www.blueheron.org/concerts
 ABOUT BLUE HERON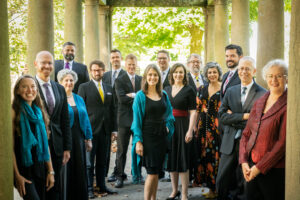 BLUE HERON has been acclaimed by The Boston Globe as "one of the Boston music community's indispensables" and hailed by Alex Ross in The New Yorker for its "expressive intensity." The ensemble ranges over a wide repertoire from plainchant to new music, with particular specialties in 15th-century Franco-Flemish polyphony and early 16th-century English sacred music, and is committed to vivid live performance informed by the study of original source materials and historical performance practices. With a catalog of twelve recordings, the ensemble is the first group outside of Europe to receive the Gramophone Classical Music Award for Early Music (2018) and its Johannes Ockeghem: Complete Songs, Volume I, was named to the first Bestenliste (Quarterly Critics' Choice) of 2020 by the prestigious Preis der deutschen Schallplattenkritik (German Record Critics' Award).
ABOUT SEAN GALLAGHER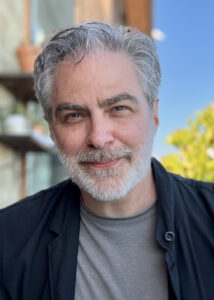 Prof. Sean Gallagher of the New England Conservatory is a music historian and pianist whose research focuses on music and culture in Italy, France, and the Low Countries during the "long" fifteenth century (ca. 1380–1520). He has published articles on an array of subjects and is the author or editor of five books. Active as a pianist, he regularly presents lecture/recitals on a variety of topics that span much of the history of Western music. He is the recipient of a Ryskamp Fellowship from the American Council of Learned Societies and the Phi Beta Kappa Prize at Harvard for excellence in teaching, and is the first music historian to be inducted into Johns Hopkins University's Society of Scholars. He has worked closely with leading vocal ensembles, including The Clerks (dir. Edward Wickham), for whose recording Johannes Regis: Opera omnia he served as advisor. He is musicological advisor for Ockeghem@600, a multi-year project with the award-winning vocal ensemble Blue Heron to perform and record the works of Johannes Ockeghem. He is currently editing the chansons of Firminus Caron, to be published in the series Corpus Mensurabilis Musicae.
For more information and photos, go to www.bluheron.org