FOR IMMEDIATE RELEASE:
Blue Heron's multi-season traversal of the complete works of Johannes Ockeghem comes to a close with a profound and moving program which features the composer's masterpiece, the Missa Mi mi, and other works including a lament for Ockeghem by Josquin Desprez.
Saturday, March 25, 2023, 3:00 pm,
First Church in Cambridge, Congregational,
11 Garden Street, Cambridge MA 02138
Free pre-concert talk by Ockeghem@600 project adviser Sean Gallagher (New England Conservatory), 45 minutes prior to the performance, at 2:15.
BLUE HERON
Scott Metcalfe, Artistic Director
Contact: Sarah Radcliffe-Marrs, Executive Director
857-523-5213 or sarah@blueheron.org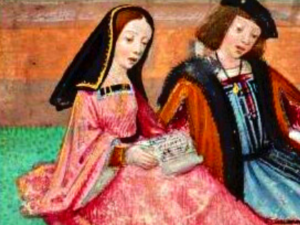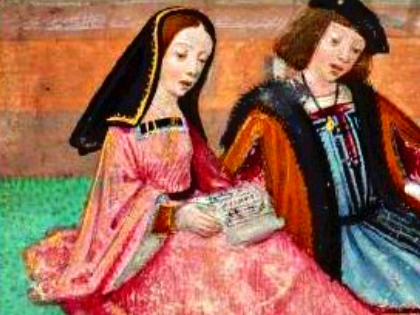 In this, the thirteenth and final concert in Ockeghem@600, Blue Heron's multi-season survey of the complete works of Johannes Ockeghem (c. 1420-1497), the ensemble presents one of Ockeghem's most moving masterpieces, the Missa Mi mi, in a program that includes the motet Intemerata dei mater and the song Presque transi, as well as Josquin Desprez' famous lament for Ockeghem, Nymphes des bois.
This concert is the culmination of a project to perform the complete works of Ockeghem that stretches back to the 2014-15 season. Over the course of the project more than two dozen musicians have come together to explore Ockeghem's sacred and secular music. Ockeghem was revered by his contemporaries as the very greatest composer of his time, and he is esteemed nowadays as one of the very greatest musicians of the Western tradition, whose astonishing technical virtuosity, inexhaustible inventiveness, and uncanny emotional power are perfectly comparable to Bach's; nevertheless, his music is rather seldom performed today and Blue Heron's concert cycle is almost certainly the first time his complete works have been sung in concert in North America.
This final concert in the cycle is performed by singers Kim Leeds, Cody Bowers, Reginald Mobley, Jason McStoots, Corey Dalton Hart, Steven Soph, Sumner Thompson, Steven Hrycelak and David McFerrin.
Please note our COVID safety protocols for in-person attendance at https://www.blueheron.org/covid-19/
Reserved tickets are $87 or $57; general seating tickets are $40 for adults, $30 for Seniors, $10 for students or low-income. Under 18 are always free!
For ticket information, please go to www.blueheron.org/concerts
About Blue Heron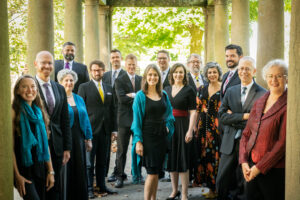 BLUE HERON has been acclaimed by The Boston Globe as "one of the Boston music community's indispensables" and hailed by Alex Ross in The New Yorker for its "expressive intensity." The ensemble ranges over a wide repertoire from plainchant to new music, with particular specialties in 15th-century Franco-Flemish polyphony and early 16th-century English sacred music, and is committed to vivid live performance informed by the study of original source materials and historical performance practices. With a catalog of twelve recordings, the ensemble is the first group outside of Europe to receive the Gramophone Classical Music Award for Early Music (2018) and its Johannes Ockeghem: Complete Songs, Volume I, was named to the first Bestenliste (Quarterly Critics' Choice) of 2020 by the prestigious Preis der deutschen Schallplattenkritik (German Record Critics' Award).
For more information and photos, go to www.blueheron.org
# # #
Missa mi mi graphic MS Chigi C VIII 234, f. ii (4) © 2023 Vatican Apostolic Library used by permission of the Vatican Apostolic Library, with all rights reserved.