FOR IMMEDIATE RELEASE:
Blue Heron continues its 2022-23 Subscription Season concerts with Fortuna & Fama: Josquin's Missa Fortuna desperata & Dido's lament
Saturday, February 11, 2022, 3:00 pm, First Church in Cambridge, Congregational, 11 Garden Street, Cambridge MA 02138
Free pre-concert talk by Scott Metcalfe, 45 minutes prior to the performance, at 2:15 pm.
BLUE HERON
Scott Metcalfe, Artistic Director
Contact: Sarah Radcliffe-Marrs, Executive Director
617-960-7956 or sarah@blueheron.org
Blue Heron presents a program which weaves together the themes of Fortuna (the goddess Fortune) and Fama (rumor, reputation) – interspersing movements of Josquin des Prez's warm, sunny Missa Fortuna desperata with six settings of Dido's last words, Dulces exuvie, from the fourth book of Virgil's Aeneid. Josquin's setting of Dulces exuvie is presented alongside those of Marbriano De Orto, Alexander Agricola, Johannes Ghiselin, Jean Mouton, and anonymous. These deeply expressive works are performed by singers Kim Leeds, Sophie Michaux, Reginald Mobley, Jason McStoots, James Reese, Sumner Thompson, Paul Guttry, Steven Hrycelak and David McFerrin.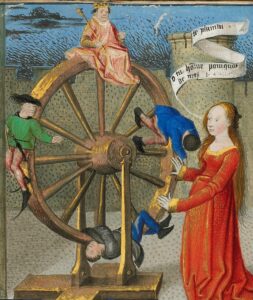 Please note our COVID safety protocols for in-person attendance at https://www.blueheron.org/covid-19/ 
Reserved tickets are $87 or $57; general seating tickets are $40 for adults, $30 for Seniors, $10 for students or low-income. Under 18 are always free!
For ticket information, please go to www.blueheron.org/concerts
ABOUT BLUE HERON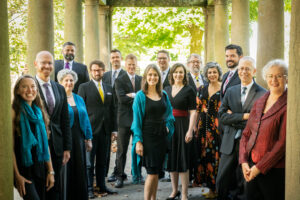 BLUE HERON has been acclaimed by The Boston Globe as "one of the Boston music community's indispensables" and hailed by Alex Ross in The New Yorker for its "expressive intensity." The ensemble ranges over a wide repertoire from plainchant to new music, with particular specialties in 15th-century Franco-Flemish polyphony and early 16th-century English sacred music, and is committed to vivid live performance informed by the study of original source materials and historical performance practices. With a catalog of twelve recordings, the ensemble is the first group outside of Europe to receive the Gramophone Classical Music Award for Early Music (2018) and its Johannes Ockeghem: Complete Songs, Volume I, was named to the first Bestenliste (Quarterly Critics' Choice) of 2020 by the prestigious Preis der deutschen Schallplattenkritik (German Record Critics' Award).
For more information and photos, go to www.blueheron.org
# # #