FOR IMMEDIATE RELEASE:
Blue Heron brings the 2022-23 Season to a close with a rich and varied program exploring the world of the great patroness Isabella d'Este of Ferrara, Marchesa of Mantua.  
Saturday, April 29, 2023, 3:00 pm,
First Church in Cambridge, Congregational,
11 Garden Street, Cambridge MA 02138
Free pre-concert talk by Sean Gallagher (New England Conservatory) 45 minutes prior to the performance, at 2:15.
BLUE HERON
Scott Metcalfe, Artistic Director
Contact: Sarah Radcliffe-Marrs, Executive Director
857-523-5213 or sarah@blueheron.org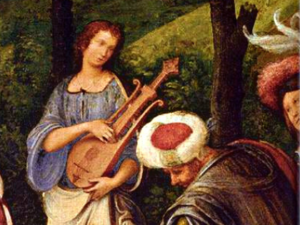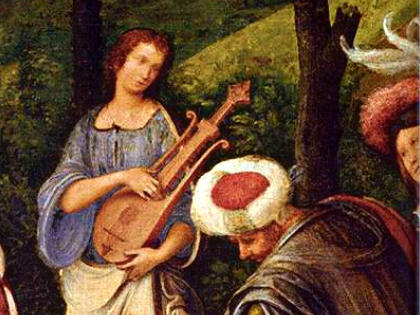 In its final concert of the season, Blue Heron, in collaboration with Les Délices, brings together a line-up of renowned musicians from the US and Europe, vividly bringing to life the sounds of the court of Isabella d'Este. A proficient musician herself, Isabella was a great patron of music and the arts, and her studiolo in Mantua became a hub of cultural activity, its influence extending well beyond the walls of her apartments.
This concert is a celebration of Blue Heron's ongoing collaboration with the Cleveland-based ensemble Les Délices (Debra Nagy, Artistic Director), building on the success of previous projects such as the recently released disc Guillaume de Machaut: Remede de Fortune. In this program, Blue Heron singers Sophie Michaux and Jason McStoots are joined by vihuela de arco player Anna Danilevskaia (artistic director of Solazzo Ensemble) from Switzerland, French lutenist Emma-Lisa Roux, multi-instrumental virtuosa Debra Nagy, and Blue Heron's Artistic Director Scott Metcalfe on fiddle and harp. The program opens a window into Isabella's musical world, and includes instrumental music by Josquin Desprez, Alexander Agricola, and Jacob Obrecht, songs by Antoine Busnoys, dance music, and a generous sample of the frottola, a new Italian genre of vocal music that was born and nurtured at Isabella's court in Mantua, with music by Marchetto Cara, Bartolomeo Tromboncino, and others.
Please note our COVID safety protocols for in-person attendance at https://www.blueheron.org/covid-19/
Reserved tickets are $87 or $57; general seating tickets are $40 for adults, $30 for Seniors, $10 for students or low-income. Under 18 are always free!
For ticket information, please go to www.blueheron.org/concerts
About Blue Heron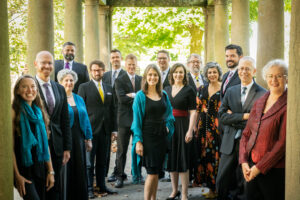 BLUE HERON has been acclaimed by The Boston Globe as "one of the Boston music community's indispensables" and hailed by Alex Ross in The New Yorker for its "expressive intensity." The ensemble ranges over a wide repertoire from plainchant to new music, with particular specialties in 15th-century Franco-Flemish polyphony and early 16th-century English sacred music, and is committed to vivid live performance informed by the study of original source materials and historical performance practices. With a catalog of twelve recordings, the ensemble is the first group outside of Europe to receive the Gramophone Classical Music Award for Early Music (2018) and its Johannes Ockeghem: Complete Songs, Volume I, was named to the first Bestenliste (Quarterly Critics' Choice) of 2020 by the prestigious Preis der deutschen Schallplattenkritik (German Record Critics' Award).
For more information and photos, go to www.blueheron.org
# # #