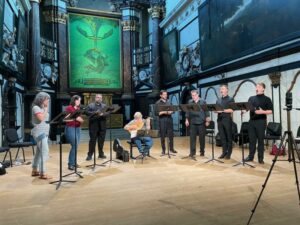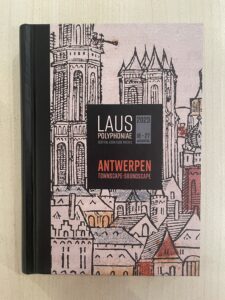 Today was our final concert here in Antwerp. We sang a delightful program of works by Pervernage and other composers who had a connection to Antwerp. These charming French pieces were a delight to perform. They're like a box of musical chocolates- a complete joy to consume and you can't get enough of 'em! In addition, we were joined by the legendary Paul O'Dette who played two short sets of lute songs that were enchanting. This concert was thoroughly enjoyed by all- performers and concertgoers alike.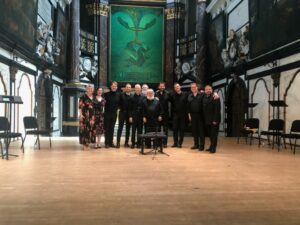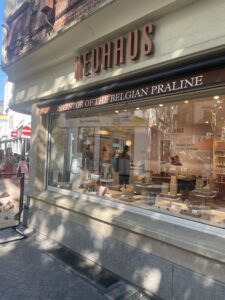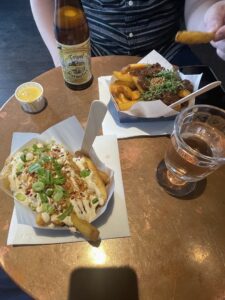 Post concert, we were lucky to have the afternoon and evening off to explore the city. I chose to spend my afternoon indulging in two foods Antwerp is known for- frites and chocolate! After consuming some delicious fries at Frites Atelier, we visited the Chocolate Line, Neuhaus, and Elisabeth Chocolates to sample some of the finest chocolates the city has to offer.
As the sun set, we settled down for our final meal of the day to celebrate two successful concerts and a wonderful time in Antwerp. From musical delicacies to edible ones, this day was a satisfying one from start to finish. It was a pleasure to be here with this fabulous group in this beautiful, historic city!