FOR IMMEDIATE RELEASE:
Award-Winning Blue Heron Presents Ockeghem Academy
February 24, March 3, and March 10, 2021
7:00 pm live via Zoom
Scott Metcalfe, Artistic Director
Contact: Kathleen Brittan, Executive Director
978-395-1145 or kathleen@blueheron.org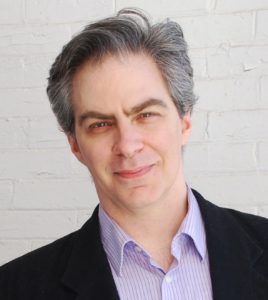 Blue Heron presents Ockeghem Academy, a 3-part lecture series on Johannes Ockeghem, one of the most celebrated musicians of the 15th century and hailed as one of the greatest composers of all time, every bit the equal of J.S. Bach. Ockeghem's profound expressivity and beguiling sensuality are revealed through historical, cultural, and aesthetic contexts.
Join Blue Heron's artistic director, Scott Metcalfe, and Professor Sean Gallagher of the New England Conservatory for this first-of-its kind series.
The first session on February 24 explores the historical and cultural context, France and Burgundy, and Ockeghem's life and times.
On March 3, learn about Ockeghem's aesthetics: the artifice and complexity in Masses and songs.
The final session on March 10 explores music and visual arts circa 1450-1521, from Ockeghem's first works to the death of Josquin.
Each lecture will be presented live at 7:00 pm via Zoom.
Tickets for the series are $120 for adults, $30 for students or low-income:
www.blueheron.org/concerts/ockeghem-academy/
An email with links and instructions will be sent 48 hours in advance of the first session.
ABOUT BLUE HERON
BLUE HERON has been acclaimed by The Boston Globe as "one of the Boston music community's indispensables" and hailed by Alex Ross in The New Yorker for its "expressive intensity." The ensemble ranges over a wide repertoire from plainchant to new music, with particular specialties in 15th-century Franco-Flemish polyphony and early 16th-century English sacred music and is committed to vivid live performance informed by the study of original source materials and historical performance practices. With a catalog of twelve recordings, Blue Heron is the first group outside of Europe to receive the Gramophone Classical Music Award for Early Music (2018). Blue Heron is Renaissance vocal music for the 21st century.
ABOUT SEAN GALLAGHER
Prof. Sean Gallagher of the New England Conservatory is a music historian and pianist whose research focuses on music and culture in Italy, France, and the Low Countries during the 'long' fifteenth century (ca. 1380–1520). He has published articles on an array of subjects and is the author or editor of five books. Active as a pianist, he regularly presents lecture/recitals on a variety of topics that span much of the history of Western music. He is the recipient of a Ryskamp Fellowship from the American Council of Learned Societies and the Phi Beta Kappa Prize at Harvard for excellence in teaching, and is the first music historian to be inducted into Johns Hopkins University's Society of Scholars. He has worked closely with leading vocal ensembles, including The Clerks (dir. Edward Wickham), for whose recording Johannes Regis: Opera omnia he served as advisor. He is musicological advisor for Ockeghem@600, a multi-year project with the award-winning vocal ensemble Blue Heron to perform and record the works of Johannes Ockeghem. He is currently editing the chansons of Firminus Caron, to be published in the series Corpus Mensurabilis Musicae. He serves on the editorial boards of the series Ars nova: nuova collana (published by Libreria Musicale Italiana) and I Codici di Trento (published by Istituto Italiano per la Storia della Musica).