In 1542 Cipriano de Rore, a young Flemish composer working in Italy, published his first collection of music, a book of five-voice madrigals. Cipriano's I madrigali a cinque voci presents a poetic and musical cycle of sixteen sonnet settings organized by mode. Despite the collection's seminal importance in the history of the madrigal and the considerable attention it has received in the scholarly literature, the set had never been recorded in its entirety and few of the twenty individual madrigals had ever been recorded at all before Blue Heron released its 2-CD Set Cipriano de Rore: I madrigali a cinque voci in October 2019. The recording is the fruit of a wonderful collaboration with Jessie Ann Owens (Distinguished Professor Emeritus, UC Davis), one of the world's leading scholars of Cipriano's music, and with Alessandro Quarta, a brilliant musician and linguistic coach from Rome.
In this Spotlight Session, Professor Owens and Maestro Quarta will reveal how Cipriano and his presumed literary collaborator crafted a new lyric sequence out of sonnets by Petrarch and others, how Cipriano deployed the resources of the modal system to depict the shifting emotions of the cycle, and how he matched the rhetoric of the texts with a complex, polyphonic musical rhetoric.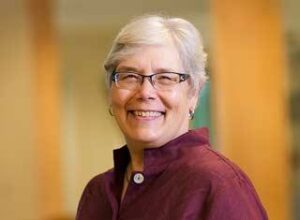 Jessie Ann Owens is distinguished professor emeritus of music and former dean of Humanities, Arts and Cultural Studies at the University of California, Davis. She is the author of Composers at Work: The Craft of Musical Composition 1450-1600 (New York, 1997), the first systematic investigation of compositional process in early music, and numerous articles on Renaissance music and music theory. With Katelijne Schiltz she co-edited Cipriano de Rore: New Perspectives on His Life and Music (Turnhout, 2016). She also recently served as guest editor for two issues of the Journal of the Alamire Foundation devoted to Cipriano's music. A former president of both the American Musicological Society and the Renaissance Society of America, and fellow of the American Academy of Arts and Sciences and honorary member of the American Musicological Society, Owens is currently writing a book about Cipriano de Rore's dramatic music and co-editing, with John Milsom, Thomas Morley's A plaine and easie introduction to practical musicke (1597).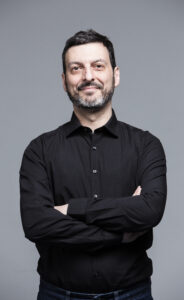 A conductor, keyboard player, singer, composer, and linguistic coach, Alessandro Quarta is the founder and director of Concerto Romano, an ensemble dedicated to the rediscovery of Roman and other Italian repertoire of the 16th to 18th centuries that has performed throughout Italy and in Austria, Germany, Belgium, the Netherlands, Switzerland, and the United States, and has released three CDs, including the world premiere recording of Bernardo Pasquini's Sete di Christo, which was awarded the 2016 Diapason d'or. Quarta is guest conductor of the Orchestra barocca nazionale dei Conservatori italiani, the Kurpfaelzisches Kammerorchester in Mannheim, Germany, the Teatro dell'Opera di Kiel (Germany), and the Teatro Comunale Claudio Abbado in Ferrara, as well as directing baroque opera at the Reate Festival in Rome, and he has played with the Boston Early Music Festival Ensemble and directed the Consortium Carissimi of Minneapolis. He has taught workshops and masterclasses at the Eastman School of Music and at conservatories in Verona, Cologne, Bremen, Milan, and Vicenza. Since 2007 he has been a docent at the International Early Music Course in Urbino presented by the Fondazione Italiana per la Musica Antica (FIMA) and in 2018 was appointed Artistic Director of FIMA's International Festival of Early Music.
All concert dates, programs and personnel are subject to change without notice.