Support Blue Heron
Dear Friends of Blue Heron:
Before our world was turned upside down by the COVID-19 pandemic, Blue Heron was enjoying a remarkable 20th anniversary year of sold-out concerts and international acclaim that reaffirmed our stature as a leader in our field. As noted by the Boston Globe, "[from its] humble start, Blue Heron … has long since made itself an indispensable part of Boston's musical ecosphere."
Yet now, with recent concert cancellations and in anticipation of canceling the remainder of our season, we are facing an unprecedented budget crisis that threatens our indispensability. Despite making difficult cost-cutting adjustments to our budget, we estimate a revenue shortfall of just over $75,000 by the end of our fiscal year on June 30. To ensure a full 2020-2021 season and our financial health for the longer term, we need your help. Please consider a gift that is equal to the value you place upon Blue Heron's contribution to your cultural life and that of all whom we serve.
Because the need is urgent, one of our Board members is offering a 1:1 match for a total of $7,500 for new and increased contributions made by April 15. Your swift response to this generous challenge could make all the difference.
While avoiding public engagement is the key to containing the spread of a pandemic, it also serves to remind us of just how vital a role music plays in our everyday lives and enriches the life of our community.  Your gift will ensure we may continue to share the joy of beautiful music with you.
Sincerely,

Scott Metcalfe
Artistic Director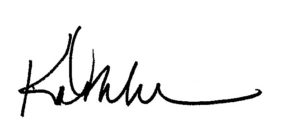 Kathleen C. Brittan
Executive Director
Click below to support Blue Heron with a donation by credit or debit card:
We welcome donations by check, made payable to "Blue Heron", and mailed to:
Blue Heron
950 Watertown Street, Suite 8
West Newton, MA 02465
Contributions will be acknowledged in our concert program books at the following levels of support:
Archangel $10,000 and above
Angel $5,000 – $9,999
Benefactor $2,500 – $4,999
Guarantor $1,250 – $2,499
Patron $600 – $1,249
Sponsor $300 – $599
Supporter $125 – $299
Friend $50 – $124
Stocks and IRA distributions
Blue Heron does accept gifts of stock. Contact our General Manager, John Yannis, for information on how to make a stock transfer. He can be reached by email at jy (at) blueheron.org. And, did you know that distributions from IRAs made directly to Blue Heron may also receive favorable tax treatment? Ask your financial advisor.
Matching gifts
Did you know the value of your gift can be doubled? Many employers sponsor matching gift programs and will match charitable contributions made by their employees. If your employer sponsors a matching program, please leverage your support: request a matching gift form from your employer, and send the completed and signed form in to Blue Heron with your donation. We will do the rest.
Underwriting a concert
Would you like to dedicate a concert to the memory of a special person in your life? Or, in honor of someone? You can do so by underwriting a major portion of the costs of a single concert on our Cambridge series. Learn more about this opportunity.
Questions?
Should you have any questions, please do not hesitate to contact us by email at info (at) blueheron.org, or by mail or phone:
Blue Heron
950 Watertown Street, Suite 8
West Newton, MA 02465
Telephone: (617) 960-7956
Blue Heron Renaissance Choir, Inc. is a a tax-exempt non-profit organization under IRS code section 501(c)(3). Tax ID: 04-3522239.
Photo by John Yannis