Coronavirus Update
Dear friends of Blue Heron:
It is with deep regret that we must cancel the remainder of our season in order to ensure public safety and well-being during the COVID-19 pandemic. If you have already purchased tickets for the May 15 concert, we ask that you please consider donating back the value of the ticket to Blue Heron and receive an acknowledgment for your tax deductible donation.
Although we are unable to share a live concert experience with you at present, we do hope you continue to enjoy our regular posts of past Blue Heron performances.
We are deeply grateful to all members of the Blue Heron community who support our mission in so many meaningful ways. We wish you all good health during this global crisis and look forward to sharing news about the 2020-2021 season in the weeks ahead.
Sincerely,

Scott Metcalfe
Artistic Director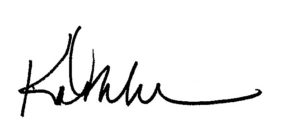 Kathleen Brittan
Executive Director
Ockeghem@600, Concert 10: Missa Quinti Toni
Friday, May 15, 2020 at 7:30 PM
First Church in Cambridge, Congregational
11 Garden Street (Next to the Sheraton Commander)
The next installment in our complete Ockeghem cycle features his Missa quinti toni for three voices, motets, and a bouquet of songs, alongside movements from a wonderfully compelling three-voice Mass by John Plummer (without name, like Ockeghem's) and songs by Antoine Busnoys and from the newly-rediscovered Leuven Chansonnier.
Free pre-concert talk by Sean Gallagher (New England Conservatory) at 6:45 PM / Doors and box office open at 6:30 PM
BLUE HERON (Scott Metcalfe, dir.)
Paul Guttry
Steven Hrycelak
Jason McStoots
Martin Near
Laura Pudwell
Sumner Thompson
Buy in advance and save: $75 Sec. A / $49 Sec. B / $35 Sec. C (General) / $27 Senior (General) / $10 Student/Low Income (General)
At the door: $78 / $52 / $38 / $30 / $10