A lawyer by training, John Yannis has worked alongside director Scott Metcalfe to lead Blue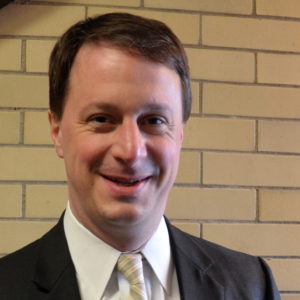 Heron through a period of explosive growth, both musically and administratively, since the mid-2000s.
John has shepherded the organization through the ambitious and historic 5-CD recording project, Music from the Peterhouse Partbooks, the world premiere 2-CD set, I madrigali a cinque voci and several other recording projects; raised the profile of the group's work in most significant publications in the field (e.g. The New Yorker), with attention from UK-based Gramophone leading to 2018 Gramophone Classical Music Award for Early Music, awarded to the fifth volume in the Peterhouse series, which made its own kind of history, since Blue Heron thereby became the first non-European ensemble to win in the category; booked numerous prominent concert appearances nationally; guided to a fruitful conclusion collaborations with other organizations (e.g. A Far Cry), and individuals (e.g. Thomas Forrest Kelly, in connection with his book, "Capturing Music"); organized and managed the ensemble's first visit overseas, to Cambridge and London in October 2017, and its debut visits to Canada in 2018 and 2019; successfully pursued grant support from the Cricket Foundation, as well as a number of Boston-area arts funders, including the Cambridge Arts Council, and the Wellesley, Lexington, Boston and Newton Cultural Councils; and secured digital and physical distribution deals for Blue Heron's recordings with Naxos of America, Naxos Music UK and Klassik Center (covering Germany and Austria).
First as a fan, then as a Board Member, as Board President, and finally as Blue Heron's first General Manager (starting in 2014), John has worked to bring the music of Blue Heron to a wider audience for about 15 years now. He is glad to have found this unusual and wonderful way to use his legal training and other skills to make the world a better place.
Musically, John received a dozen years of classical piano training in his youth in the New York City suburbs, which led to employment as a church organist in Tenafly, NJ, and later in Cohasset, MA, in Greek Orthodox churches. After spending a few years in a rock band, he briefly pursued a career as a folksinger and songwriter in the 90's (overlapping with opening his solo law practice). Since then, most of his musical effort has been in the world of early music. He continues to sing with the Arlington-based amateur group Vox Lucens (Holly Druckman, dir.), and loves a good early music sightsing when he can find time. He has also been employed as the Bass section leader at Grace Episcopal Church, in Newton Corner, for about 10 years.
John is the proud recipient of a liberal arts education, represented by a Bachelor of Arts from Tufts University (A87), where he majored in History; he also holds a Juris Doctorate from Boston University School of Law, where he co-founded the Public Interest Law Journal. Along the way, he spent his entire junior year abroad, at King's College London, where he sang in the chapel choir, now led (as it happens) by a former Grace Church choir director, Joe Fort.
A father of three, John lives in Arlington.
Photo by Toni Jackson